Regular price
MYR258.00
Sale price
MYR219.00
Unit price
per
Sale
Sold out
If you see the word "Platter" and you think of variety, then YES! You can build your own candle platter with our essential and luxury scents to redefine your scented candle experience.

Mix and match 6 of your favourite scents that come in our mini glossy black glass vessel paired with our mini coasters. Works best as sampling scents & even better as a perfect gift set for your loved ones handpicked by you - fully personalised with a message card & vinyl sticker on the gift wooden box.
Our Platter Series candles are made-to-order and will take 2 - 5 working days to ship out.

SIZING INFO

6 x 60g: Each beeswax candle burns for 15 hours+. Perfect for travelling or in smaller cosy spaces.
ABOUT ANBO CANDLES

Our candles are made to order and hand-poured in KL, Malaysia. Made with 100% natural beeswax based, infused with virgin coconut oil, blended with premium phthalate-free fragrance oil and essential oil and come with 1 wood wick. The candle set is packaged in our reusable wood box and an acrylic slide lid. All paper materials used are sustainable, biodegradable, and recyclable!
WHY CHOOSE BEESWAX

WHAT IS BEESWAX?

Beeswax is a 100% all-natural wax, non-toxic waxy substance secreted by bees after they consume honey. Bees use this wax to construct their honeycombs, and when cleaned and filtered, it can be used for beautiful and beneficial candles.


Many other candle materials come from industries that harm or deplete the environment thus beeswax is best wax for candles as a renewable resource from an industry that helps the environment. Bees play a pivotal role in our lives by pollinating the crops we eat and plants in the wild. Beeswax is just another miracle that comes from these amazing insects.


PS: NO BEES WERE HARMED IN THE PRODUCTION OF BEESWAX. 

     

WHY DOES ANBO USE BEESWAX?

Beeswax candles are hands-down the best candle wax on the market compared to paraffin, soy and palm wax. ANBO believes that beeswax would make an ideal candle due to the benefits of beeswax:

 

 Toxic-free and highly eco-friendly
Beeswax do not produce toxic byproducts and heavy soot when burned. They're 100% natural, biodegradable, non-carcinogenic and non-hazardous. 

 Burns longer and cost-effective
A high melting point (in fact the highest among all known waxes) which results in a significantly longer (2-5 times) burn time and drip very little, if any at all.

 Soot Free
Our pure beeswax and wood wick ensures you're not breathing in any chemicals or additives.


Calming ambiance
The light produced is the purest and brightest, within the same spectrum of natural sunlight, making it a great light source for minimal eye strain.


Natural honey-like scent and beautiful colouring;
Every batch of our candles is unique because its colour and scent are determined by the batch of beeswax we use.


 Does not contribute to deforestation
Compared to the bees community, the soy industry has been closely linked to deforestation. Soybean production has caused forests to be cleared and tilled, leading to destroyed habitats and soil erosion.The Amazon rainforest is one of the soy industry's biggest victims. Deforestation there suddenly rose in 2015 and is continuing to rise due to an increase in demand for soy products. Beeswax, on the other hand, is a natural byproduct from the beekeeping industry.

Unlike palm wax or soy wax, which are being sourced from big plantation companies. Our beeswax candles are sourced from local beekeepers and imported from Europe, to ensure the quality of beeswax.
SHIPPING INFO

FREE SHIPPING for West Malaysia orders above MYR99.

We currently ships to Singapore, Australia, United States & United Kingdom. Shipping fees may vary depending on the recipient's country and an accurate cost of shipping will reflect at checkout. Payment of any duty and import tax is the full responsibility of the international customer.
Share
View full details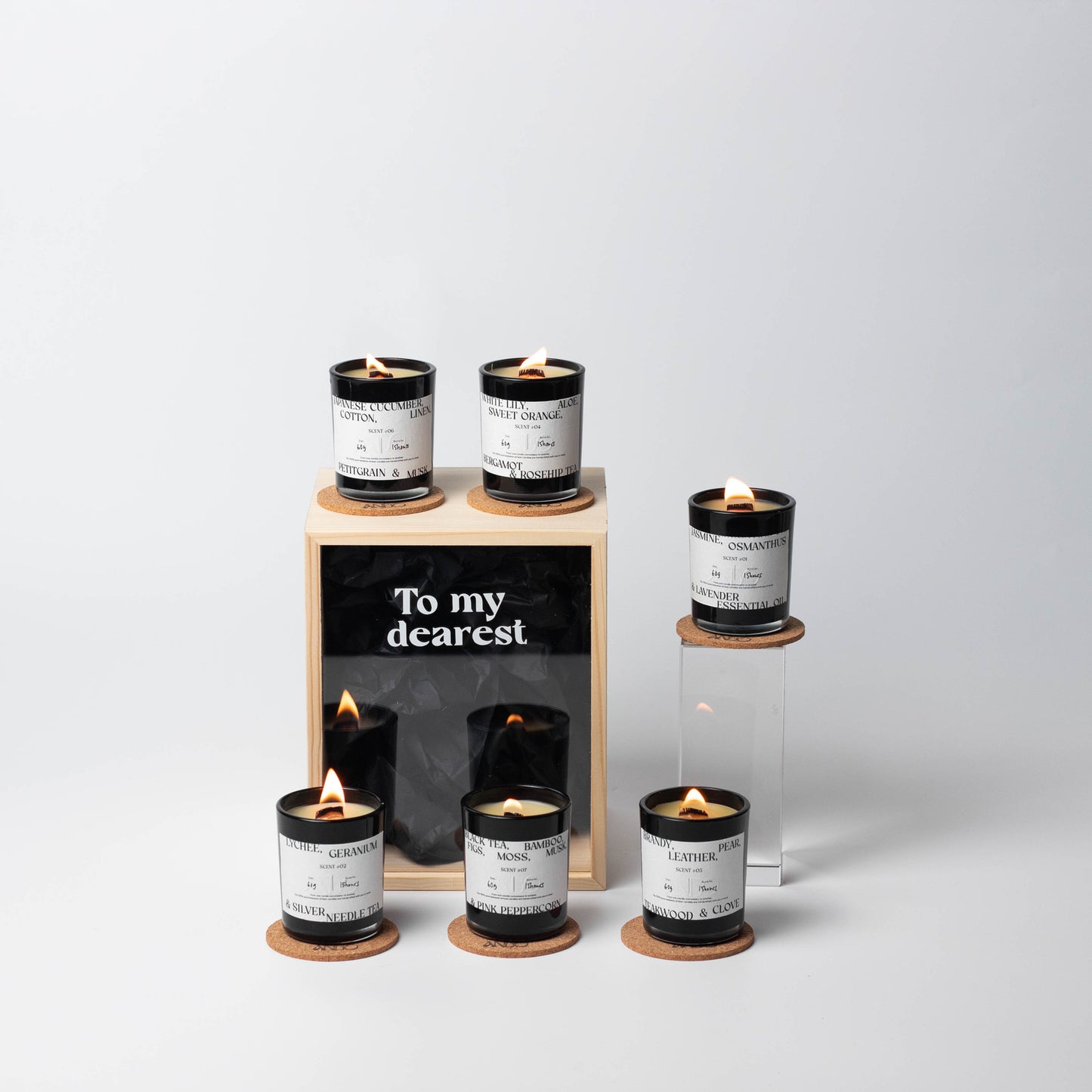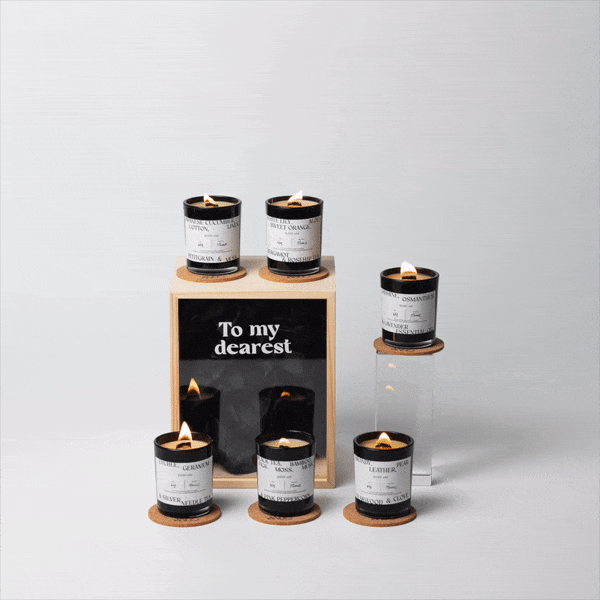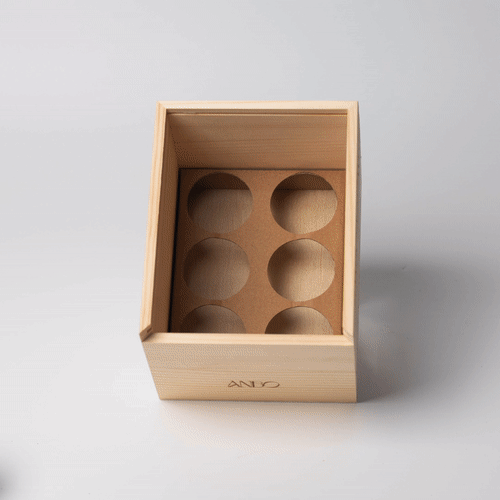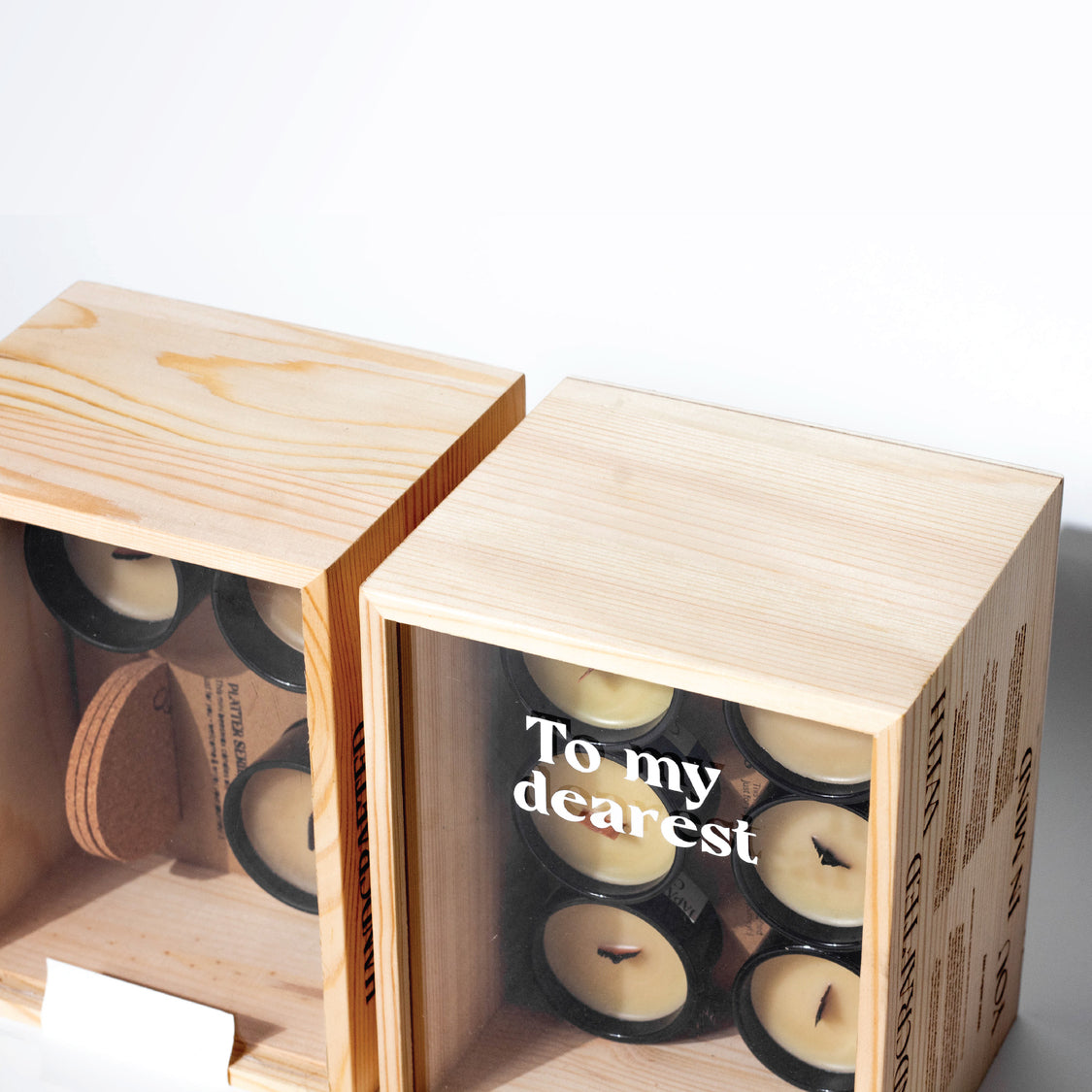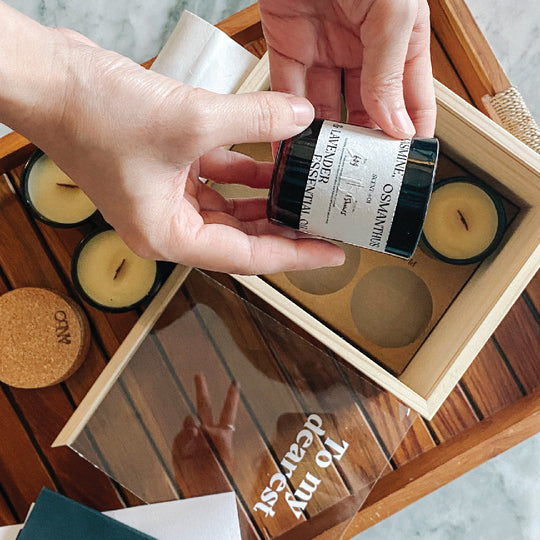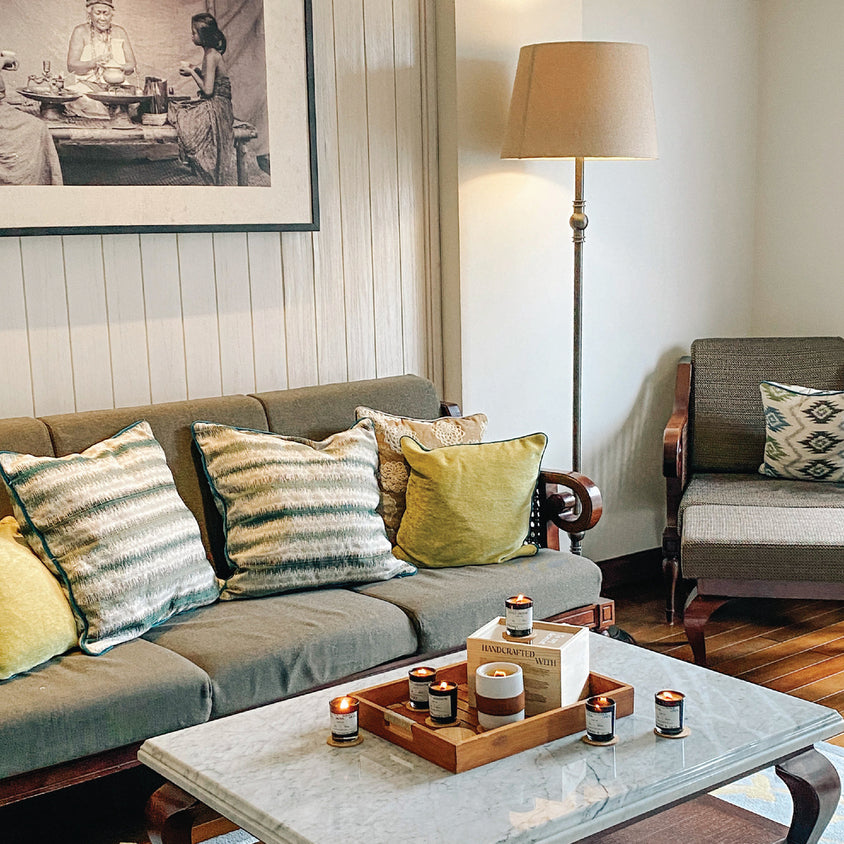 perfect for gifting/self-treat
haven't gotten to light the candles but they smell gorgeous. overall happy with the choice of customization from choosing scents to the vinyl & gift card message! x
The Best
From the customer service, to the packaging and scents - I loved everything about the platter! The whole thing is so thoughtfully done.
LOVED IT
loved it! repeat customer who's always in love with ANBO pieces. they never disappoint